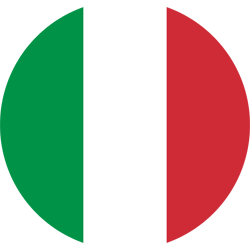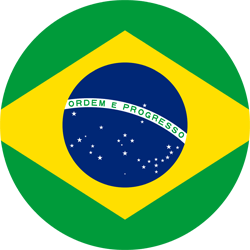 GEN ROSSO CONTEST
Il "Gen Rosso Contest 2021" ha come mission principale quella di offrire una esperienza musicale che punta alla crescita degli artisti partecipanti e di presentare e promuovere le nuove leve e i nuovi progetti artistici, senza preclusioni relative ai generi musicali, e di offrire agli artisti supporto e orientamento per la costruzione di un percorso professionale nel mondo della musica. Il "Gen Rosso Contest 2021" desidera stimolare giovani artisti a dare voce alla realtà dell'interdipendenza fra i popoli e ci richiama alla necessità di pensarci come un unico grande popolo, l'umanità, per la quale la fratellanza universale diventa un valore fondante. Causa le restrizioni imposte della situazione pandemica, questa prima edizione sarà rivolta a soli partecipanti europei.
ll Contest è aperto a cantanti singoli e gruppi che potranno presentare un brano proprio. I candidati dovranno avere età compresa fra 18 e 35 anni. Tutti i video degli artisti iscritti, che superino i controlli di qualità e attinenza ai valori del Contest, verranno caricati, dopo qualche giorno dall'iscrizione, nella playlist sul nostro canale YouTube ufficiale. Il vincitore, sia singolo che gruppo, verrà a Loppiano (Figline e Incisa Valdarno - FI), per partecipare, come ospite, al concerto di Natale 2021 del Gen Rosso.
La puntata di lancio è disegnata per Domenica 20 giugno alle ore 21:00 sul nostro canale YouTube in diretta dagli Gen Rosso Studios di Loppiano - Figline e Incisa Valdarno (FI). In quell'occasione interverrà come testimonial Jesus Moran, co-presidente del Movimento dei Focolari.
GEN ROSSO CONTEST
The main mission of the "Gen Rosso Contest 2021" is to offer a musical experience that aims at the growth of participating artists and to present and promote new generation and new artistic projects, without preclusions relating to musical genres, and to offer artists support and guidance for the construction of a professional path in the world of music. The "Gen Rosso Contest 2021" wants to stimulate young artists to give voice to the reality of interdependence between peoples and reminds us of the need to think of ourselves as one great people, humanity, for which universal brotherhood becomes a founding value.
The Contest is open to individual singers and groups who will be able to present an unreleased piece (unreleased means unpublished). Applicants must be between the ages of 18 and 35. A few days after registration, all the videos of the registered artists, which pass the quality checks and relevance to Contest values, will be uploaded to the playlist on our official YouTube channel. The winner, both individual and group, will come to Loppiano (Figline, Incisa Valdarno - FI), to participate, as a guest, Gen Rosso's 2021 Christmas concert.
The premiere episode is scheduled for Sunday, 20 June at 9PM Italian time on our YouTube channel live from the Gen Rosso Studios in Loppiano - Figline e Incisa Valdarno (FI). On that occasion, Jesus Moran, co-president of the Focolare Movement, will speak as a testimonial.
CONCURSO DEL GEN ROSSO
El "Concurso 2021 del Gen Rosso" cuyas funciones principales son la de ofrecer una experiencia musical orientada a favorecer el crecimiento de los artistas participantes y la de presentar y promocionar la nueva cantera y los nuevos proyectos artísticos, sin excluir ningún tipo de género musical y ofreciendo a los artistas apoyo y orientación en el desarrollo de su recorrido profesional en el mundo de la música. El "Concurso 2021 del Gen Rosso" desea estimular a los jóvenes artistas de toda Europa a dar voz a la realidad de la interdependencia entre los pueblos que pone en evidencia la necesidad que tenemos de vernos como un único y gran pueblo, la humanidad para la que la fraternidad universal se ha convertido en un valor básico. Debido a las restricciones impuestas por la actual situación producida por la pandemia, esta primera edición está dirigida solo a participantes europeos.
El Concurso está dirigido a cantantes europeos tanto individualmente como en grupos que puedan presentar una canción original propia. Los candidatos deberán tener edades comprendidas entre los 18 y los 35 años. Todos los vídeos de los artistas inscritos que superen los controles de calidad y que se atengan a los valores que promueve el Concurso, serán cargados algunos días después de la inscripción, en la playlist de nuestro canal oficial de You Tube. El vencedor, ya sea individual o grupo, vendrá a Loppiano (Figline Incisa Valdarno - Florencia) para participar, como invitado, en el Concierto de Navidad 2021 del Gen Rosso.
La primera cita de lanzamiento está prevista para el domingo 20 de junio a las 21 horas en nuestro canal You Tube en directo desde los estudios del Gen Rosso de Loppiano - Figline Incisa Valdarno (Florencia) En tal ocasión intervendrá como introductor Jesús Morán, co-presidente del Movimiento de los Focolares.
Concurso Gen Rosso
O "Concurso Gen Rosso 2021" tem como principal missão oferecer uma experiência musical que aponte para o crescimento dos artistas participantes e para apresentar/promover novas gerações e novos projetos artísticos. O projeto não faz distinção relativa a gêneros musicais, visa oferecer aos artistas apoio e orientação para a construção de uma trajetória profissional no mundo da música.
O "Concurso Gen Rosso 2021" quer estimular jovens artistas a dá voz à realidade da interdependência entre os povos e nos lembra da necessidade de que precisamos pensar e agir juntos como um só grande povo, a humanidade, para a qual a fraternidade universal se torna um valor fundamental. Por conta das restrições devido à situação de pandemia, esta primeira edição será destinada apenas aos participantes europeus.
O Concurso é aberto a cantores e grupos/bandas que poderão apresentar sua própria música. Os candidatos terão que ter entre 18 e 35 anos. Todos os vídeos dos artistas inscritos que passam nas verificações de qualidade e relevância dos valores do Concurso, serão enviados, alguns dias após o programa ir ao ar, para uma playlist em nosso canal oficial no You Tube. O vencedor, individual ou em grupo, virá a Loppiano (Figline e Incisa Valdarno - FI), para participar como convidado, do Concerto de Natal Gen Rosso 2021.
O episódio de lançamento está agendado para domingo, 20 de junho, às 21:00 (horário italiano) em nosso canal do YouTube ao vivo dos Estúdios Gen Rosso em Loppiano - Figline e Incisa Valdarno (FI). Na ocasião, Jesus Moran, co-presidente do Movimento dos Focolares, fará uma participação.
Concours Gen Rosso
Le "Concours Gen Rosso 2021" a pour mission principale d'offrir une expérience musicale qui permettra de valoriser les artistes participants, de présenter et de promouvoir la nouvelle génération et les nouveaux projets artistiques sans verrouillage relatif aux genres musicaux. Il offrira aux artistes un soutien et un accompagnement pour le développement de leur parcours professionnel dans le monde de la musique. Le " Concours Gen Rosso 2021" veut stimuler les jeunes artistes de toute l'Europe pour faire résonner la réalité de l'interdépendance entre les peuples et nous rappellera la nécessité de nous considérer comme un seul grand peuple, l'humanité, dont la fraternité universelle est une des valeurs fondatrices. En raison des restrictions imposées par la situation pandémique, cette première édition sera ouverte uniquement aux participants européens.
Le Concours s'adresse aux chanteurs solo et aux groupes qui pourront présenter un morceau de leur composition. Les candidats doivent avoir entre 18 et 35 ans. Toutes les vidéos des artistes inscrits, après contrôle de qualité et d'adéquation aux valeurs du concours, seront téléchargées quelques jours après l'inscription, dans la playlist de notre chaîne YouTube officielle. Le vainqueur, qu'il soit seul ou en groupe, sera accueilli à Loppiano (Figline et Incisa Valdarno - FI), pour participer comme hôte au concert de Noël 2021 du Gen Rosso.
Le lancement est prévu le dimanche 20 juin à 21h00 sur notre chaîne YouTube en direct des studios Gen Rosso à Loppiano – Figline et Incisa Valdarno (FI). A cette occasion, Jesus Moran, co-president du Mouvement des Focolari interviendra comme parrain de l'évènement.