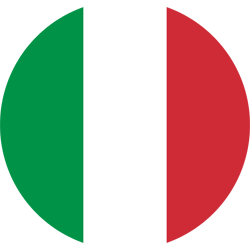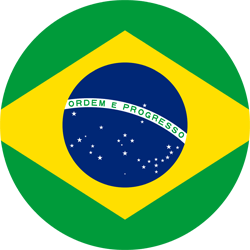 Caffè con Lode #1
Cari amici,
vi presentiamo un'altra novità della casa Gen Rosso. Il programma "Caffé con Lode", che ci propone il racconto di storie ed esperienze di vita che hanno ispirato la composizione di alcune delle canzoni più rappresentative del Gen Rosso.
Quante esperienze, quante avventure, quanta vita nell'incredibile numero di canzoni nate in 54 anni nel Gen Rosso! In tanti ci chiedono: "Ma come sono nate? Qual è stata la scintilla ispiratrice di queste canzoni?". Lo chiediamo a Valerio Ciprì Lode – presente nel gruppo dalla sua origine, e autore di molte di queste canzoni – che ci invita a casa sua, a Loppiano, in un semplice incontro di famiglia, per ascoltare le storie profonde, e a volte incredibili, che stanno alla radice di queste canzoni.
Cosa ne dite di prendere un caffè assieme a lui? Sì: un Caffè con Lode. Venite! Sediamoci, prendiamo quindi la nostra tazza e…buon "Caffè con Lode"!
Coffee with Lode #1
Dear friends,
we want to present another novelty from the Gen Rosso house. The "Caffé con Lode" program, which offers us the counting of stories and life experiences that inspired the composition of some of the most representative songs of Gen Rosso.
So many experiences, so many adventures, so much life in the incredible number of songs born in 54 years of Gen Rosso! Many ask us: "But how were they born?", "What was the inspiring spark of these songs?". We ask Valerio Ciprì Lode - part of the group from the beginning, and author of many of these songs - who invites us to his home, in Loppiano, in a simple family meeting, to listen to the profound and sometimes incredible stories that are at the root of these songs.
How about having a coffee with him? Yes: a coffee with Lode. Come on! Let's sit down, let's grab our cup and ... enjoy "Coffee with Lode"!
Café con Lode #1
Queridos amigos:
os presentamos otra novedad de la marca Gen Rosso. El programa "Café con Lode", que nos propone la narración de historias y experiencias de vida que han servido de inspiración para la composición de algunas de las canciones más representativas del Gen Rosso.
¡Cuántas experiencias, cuántas aventuras, cuánta vida contenida en el increíble número de canciones nacidas a lo largo de 54 años en el Gen Rosso! Muchos nos preguntan: ¿Pero cómo han nacido? ¿Cuál ha sido la chispa inspiradora de todas estas canciones?. Se lo preguntamos a Valerio Ciprì Lode -que forma parte del grupo desde sus orígenes, y es el autor de muchas de estas canciones- él nos invita a su casa, en Loppiano, a un sencillo encuentro de familia, para así escuchar los profundos relatos, a veces increíbles, que son la raíz de estas canciones.
¿Qué os parece la idea de tomar un café con él? Sí: un Café con Lode. ¡Venid! Sentémonos y tomemos nuestra taza y...¡buen "Café con Lode"!
Cafè com Lode #1
Caros amigos,
apresentamos mais uma novidade de nossas produções Gen Rosso. O programa "Caffé con Lode" nos traz as histórias de vida experiências que inspiraram na composição de algumas das canções mais representativas do Gen Rosso.
Quantas experiências, quantas aventuras, quanta vida nas inúmeras músicas compostas em 54 anos de vida do Gen Rosso! Muitos nos perguntam: "Mas como nasceram? Qual foi o motivo inspirador dessas músicas? ". Pedimos a Valerio Ciprì Lode - que está no grupo desde a sua origem e é autor de muitas destas canções - que nos convida a ir a sua casa (Loppiano) para um simples encontro familiar, para ouvir as histórias profundas e tantas vezes emocionantes que estão na raiz dessas canções.
Que tal tomar um café com ele? Sim: um café com Lode. Vamos! Chega junto, pegue sua xícara e… bom "Café com Lode"!
Caffè con Lode #1
Chers amis,
nous vous présentons une autre nouveauté de la maison Gen Rosso : le programme "Caffè con Lode", qui propose le récit d'histoires et d'expériences de vie qui ont inspiré la composition des chansons iconiques du Gen Rosso.
Combien d'expériences, d'aventures, de vie dans un nombre incalculable de chansons produites en 54 ans de Gen Rosso ! Beaucoup nous demandent : "Mais comment sont-elles nées ? Quelle a été l'étincelle inspiratrice de ces chansons ? Nous le demanderons à Valerio Coprì Lode - présent dans le groupe depuis l'origine, et auteur d'un grand nombre de ces chansons - qui nous invitera chez lui, à Loppiano, pour une simple rencontre de famille, pour écouter les histoires profondes, et parfois incroyables, qui sont à la racine de ces chansons.
Que diriez-vous de prendre un café avec lui ? Oui : un café avec Lode. Venez ! Asseyons-nous, prenons notre tasse et.... Bon " Caffè con Lode" !