Help to help!
Updated August 3, 2021
---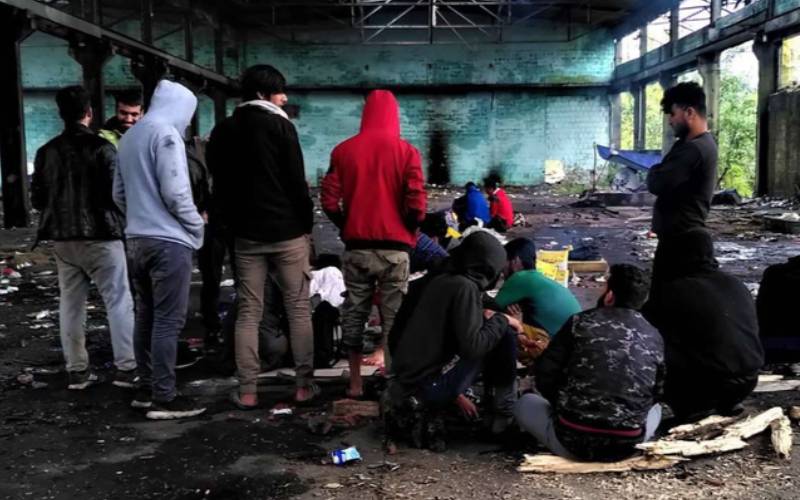 ENG Thank you for everything you have done so far! And that's not a little! Let's keep going! Everything will be committed to support the Gen Rosso Tour on the Balkan Route. Days of sharing and solidarity await us there, realizing workshops and artistic and musical exchanges, pandemic permitting, with the people of the Bihać refugee camps in Bosnia starting next autumn! Attached are the economic data of the complete project. Please continue to support this important action with us! Let's go, step by step ... we will do it! Thank you!

ITA Grazie per quanto avete fatto finora! E non è poco! Andiamo avanti! Tutto sarà impegnato a sostegno del GenRosso Tour sulla Rotta dei Balcani. Là ci attendono giorni di condivisione e di solidarietà con workshop e scambi artistici e musicali da realizzare, pandemia permettendo, con le persone dei campi profughi di Bihać in Bosnia a partire dall'autunno prossimo! In allegato ci sono i dati economici del progetto completo. Continuate a sostenere con noi questa importante azione! Dai, passo dopo passo...ce la faremo! Grazie!

ESP ¡Gracias por cuanto habéis hecho hasta ahora! ¡Que no es poco! Todo estará dirigido a apoyar el Tour del Gen Rosso por la Ruta de los Balcanes. Allí nos esperan días de compartir y de solidaridad, en los que llevaremos a cabo workshops e intercambios artísticos y musicales, si la pandemia lo permite, con las personas que viven en los campos de refugiados de Bihać en Bosnia ¡a partir del próximo otoño! Enviamos adjuntos los datos del proyecto completo. ¡Continuad apoyando junto a nosotros esta importante acción! ¡Ánimo, paso tras paso... lo conseguiremos! ¡Gracias!

FRA Merci pour ce que vous avez fait jusqu'à présent! Et ce n'est pas peu! Allons de l'avant! Tout cela permettra de soutenir le GenRosso Tour sur la Route des Balkans. Des journées de partage et de solidarité sont prévues avec des ateliers et des échanges artistiques et musicaux. Si la pandémie le permet, nous serons avec les populations des camps de réfugiés de Bihać en Bosnie à partir de l'automne prochain! Ci-jointes les données économiques du projet complet. Continuez à soutenir avec nous cette action importante! Allez, pas à pas... on va y arriver! Merci!

POR Obrigado por tudo que vocês fizeram e fazem até agora! E isso não é pouco! Vamos juntos! Tudas as nossas energia estão voltadas para apoiar o Tour GenRosso na Rota dos Balcãs. Ali nós esperamos viver dias de partilha e solidariedade com workshops e intercâmbios artísticos e musicais, se a pandemia o permitir, com as pessoas dos campos de refugiados de Bihać na Bósnia a partir do próximo outono! Em anexo estão os dados econômicos do projeto completo. Continue a apoiar esta importante ação conosco. Vamos passo a passo que a gente consegue! Obrigado!
Back